Dr. Jekyll and Mr. Hyde

Click on image to enlarge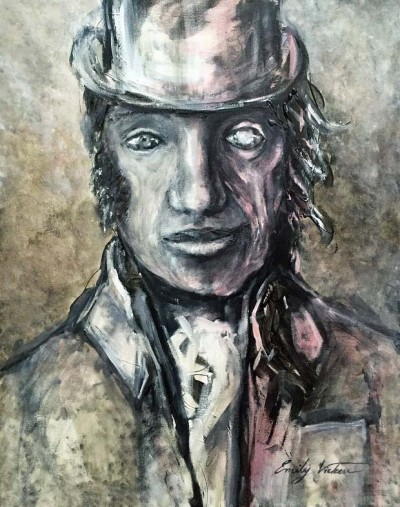 Media: Acrylic and other paint
Size:  22×28″ on gallery wrapped canvas
Painted: 2016
The book, to me, is not a great read and some movies have done a better job of telling the scary aspects of it better. I think modern day perceptions of what is "shocking" has changed so much that what was horrific in some instances in the book is now just mildly disconcerting.
To me, Dr. Jekyll and Mr. Hyde represents inner struggle (how we have two sides of who we are) and whether or not we have the power to 'win' and be who we want to be or if we are developing towards something which can't be avoided. I'd enjoy reading a modern-day retelling of this.
 This piece is sold and is no longer available for purchase. If interested in commissioning a piece like it, please contact via email. Thank you!