Starfall

Click on image to enlarge
Media: mixed media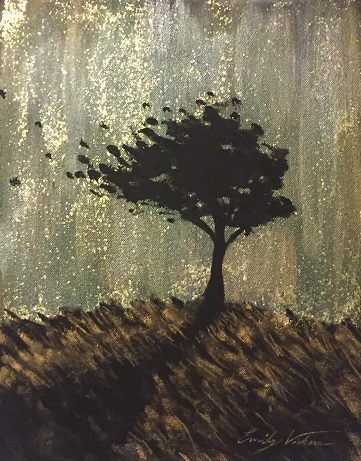 Size:  11×14″ on gallery canvas
Painted: 2015
This is a mixed media piece that is heavily textured with various media I used to create the reflective look that it has.
These pieces remind me of an artistic representation of meteor showers. This one is titled "starfall" for that very reason.
This piece is sold and is no longer available for purchase. If interested in commissioning a piece like it, please contact via email. Thank you!