On December 10th I will be attending the GLA gala where my piece, Moon Shadow, will be donated for their silent auction.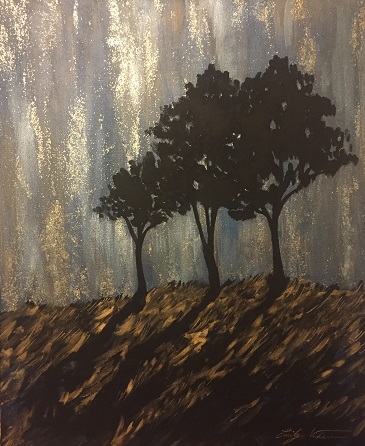 It is a great opportunity for exposure. The event raises money to provide a free lawyer for artists who are members. Have you every had to hire a laywer? If you have, then you know it is far from cheap. I am excited about the exposure and networking opportunities. The woman who I have been corresponding with, Meredith Ragains (the executive director), has been incredibly kind and communicative. Their organization helps artists who have questions about contracts, etc. You can either donate a piece worth $40 or more, or pay for membership, to have their services for one year.
Perhaps I am paranoid, but I feel such a sense of relief at having this organization support me and other artists. Personally, I feel that I wouldn't know where to begin with navigating the waters with any legal issue I might have. After I attend I am sure I will post pics!
Thank you, GLA, and Meredith, for all you do.