Time Piece Pendant

Click on image to enlarge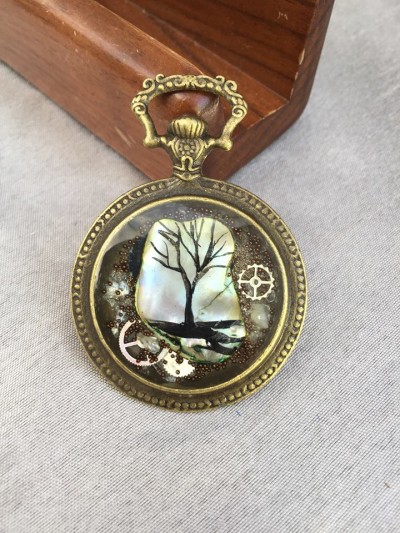 This is one of the pendants I make. I always tell people that not everyone has room on their walls, but that they door have room around their neck. For this piece, I paint a tree on the shell and embed it in a timepiece setting, along with various items. There is a dandelion seed (a symbol of a wish) and various gears and items that I have.
The large pendants (approximately the size of a silver dollar) like this one, are accompanied with a chain and sell for $50 a piece. Since my jewelry rotates out frequently, it is best to inquire with your interest and I will send an image of the pieces I have.
This pendant has already been sold. Please inquire for a commission if interested in something like this.